The yen sagged against the greenback on Monday after Japanese media reported that Prime Minister could announce a state of emergency on Tuesday to contain the alarming acceleration of the infection spread.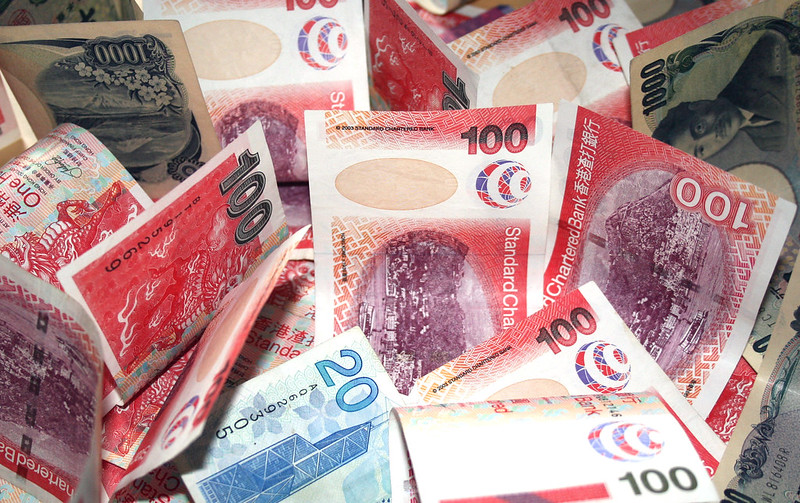 Photo: Flickr
The buck advanced versus the Japanese currency 0.61 percent, to 109.11 at 0820 GMT. The yen descended also to the euro, the Aussie and the Kiwi dollars. As for the antipodeans rates to the U.S. dollar they rose, with the Aussie gaining 0.94 percent, to 0.6043 and the Kiwi advancing 0.71 percent, to 0.5901.
The dollar went down against the euro after data last week showed that companies in the U.S. are massively cutting jobs while the infection is pushing the global economy into a deep recession.
The dollar index, tracking the buck value versus a basket of 6 main rivals, advanced 0.05 percent at 0840 GMT to register 100.64.
On Monday the single currency went down to the greenback by 0.13 percent, to 1.0792 at 0838 GMT, while against the Swiss franc the U.S. dollar grew by 0.27 percent, to 0.9780.
The yuan in the offshore market was stable at around 7.1089.
The currencies of oil-producing countries declined, as crude decreased in price due to reports of a postponement of the OPEC+ meeting until Thursday. The Mexican peso went down to a record low, the Norwegian krone also fell in price.
Source: Reuters